On Scene Emergency Management Solutions began operations in 2012. The company's knowledge was gained from over 30 years of work in public safety and corporate risk management. On Scene's principals were trained and tested in the ways of hazards – preparing for, mitigating, responding to and recovery from – and their consequences while working the front lines with the Los Angeles Fire Department.
The team's experience in emergency management spans the local, state, and national level. On Scene's Consultants conducted and developed Community Emergency Response Team (CERT) training throughout the United States. Our specialists have managed programs for the Federal Emergency Management Agency (FEMA), the United States Department of Agriculture, Los Angeles World Airports, and other governmental and non-governmental agencies. The years of emergency preparedness and response field work gives On Scene Emergency Management Solutions' consultants a core set of skills and abilities that will be put to work, developing your organization's emergency operations, business continuity, and crisis management platform.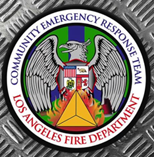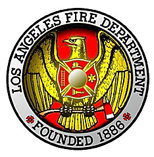 On Scene Emergency Management Solutions works with organizations across a broad span of industries. A wide scope of capabilities and institutional understanding gives our nationwide network of consultants a deep understanding of not only the risks of an unexpected disruption but also solutions that match the uniqueness of each organization.