Training to learn and validate an emergency operations plan is critical for any organization's staff. Practice improves performance. With a solid and supportive training program, employees become well versed on their roles and responsibilities during an emergency response. Whether it's business continuity or crisis management, a well-trained staff is a prepared staff. Employees who are well drilled on their assignments and expectations during an incident will address loss prevention, staff safety, and organizational security without having to think about it.
Training generates a situational awareness that is necessary to develop the skills required to establish, preserve, and perform emergency operations plans. Situational awareness includes knowing organizational safety policies and procedures, current geographical hazards, company security, and others.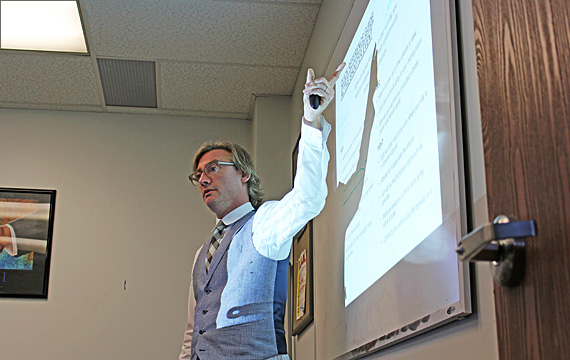 Governmental and industrial directives identify training requirements for employee health and safety, emergency response actions and loss control specifically. Occupational Safety & Health Administration (OSHA) regulations and National Fire Protection Association (NFPA) standards are generally identified in these directives. In addition, training may be required by local regulations. Business continuity training is stated within industry best-practices and standards.
Sample Areas of Training
Dynamic Disruptions
EOC Position Specific
National Incident Management System (NIMS) Compliance
Incident Command System (ICS) Courses
Emergency Plan Awareness
Disaster & Risk Awareness
Statutory Safety/Security Compliance
Crisis & Emergency Response Teams
Industry Specific First Responder
Customized Specific Hazards Training:

Situational Awareness
Workplace Violence
Active Shooter
Whole Community Approach
Staff & Stakeholder Issues

Multi-year Training and Improvement
Computer Based Training Delivery
Homeland Security Exercise and Evaluation Program (HSEEP) Exercises and Evaluation
Discussion Based Exercises:

Seminars & Workshops
Simulations
Tabletop Exercises (TTX)

Operations Based Exercises:

Drills
Functional Exercises
Full-Scale Exercises